Updaten jullie al naar de laatste Windows 10 en/of Windows 11 versies?
Oudere Windows versies raken binnenkort out of support.
Microsoft Feature Updates
Sinds enkele jaren werkt Microsoft met feature updates. Deze updates worden 2 keer per jaar gereleased voor Windows 10 en Windows 11. Dit zijn technisch gezien grotere Windows updates met veel nieuwe features, mogelijkheden en recente beveiligingsupdates. Een feature update wordt aangeduid door eerst het jaartal 2022: '22' gevolgd door de jaarhelft, bijvoorbeeld helft 2: 'H2'. Zo is de meest recente Windows feature update: 22H2.
Elke feature update komt standaard met 18 maanden support. Continuous updating is van belang om een supported operating systeem te draaien op je werkplekken. Continuous updating zorgt ervoor dat je besturingssystemen automatisch worden geupdate wanneer er een nieuwe grote feature update beschikbaar is. Normaal gesproken worden werkplekken uitgerold met een basis image, welke met behulp van een Microsoft Deployment Toolkit (MDT) kan worden gedaan. Vergeet niet te controleren of deze basis images ook worden geupdate!
Maken jullie gebruik van een Modern Workplace concept? Dan kan het zijn dat een specifieke Windows feature versie is vastgezet. Controleer dan of jullie werkplekken Windows feature updates automatisch uitrolt, of dat dit handmatig moet worden gedaan.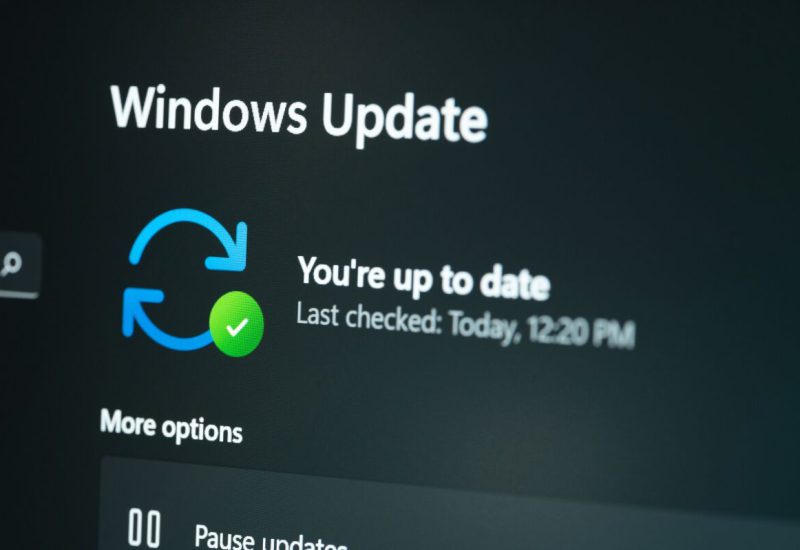 Wist je dat…
Windows 10 21H1 vanaf 13 december 2022 niet meer supported is? Stel jezelf de volgende vragen:
Q: Rollen wij feature updates uit?
Q: Op welke feature update draaien onze werkplekken?
Q: Welke feature update installeren wij als basis image?
Windows 10 werkplekken welke versie 21H1 draaien zullen zo snel mogelijk geupdate dienen te worden. Windows 10 werkplekken welke versie 21H2 draaien hebben nog support to 13 juni 2023.
In de meeste gevallen is het raadzaam om te updaten naar de meest recente Windows versies. Welke mogelijkheden voor jullie beschikbaar zijn, controleren we graag.
Ben jij opzoek naar een IT-dienstverlener die jullie kan ondersteunen met deze updates? Neem dan contact met ons op!